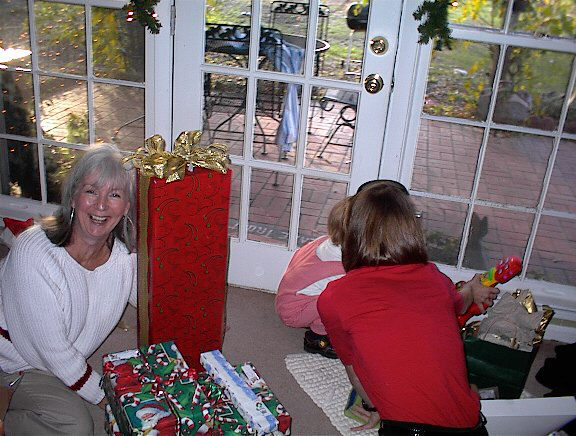 Mom opens her present from Hunter
Hunter gave his Granny Annie a BIG present this year and we can see she is thrilled!
Jen, Steph and Mark opening presents on Christmas Day 2001!
Jingle Bells...Jingle Bells...Jingle Bells...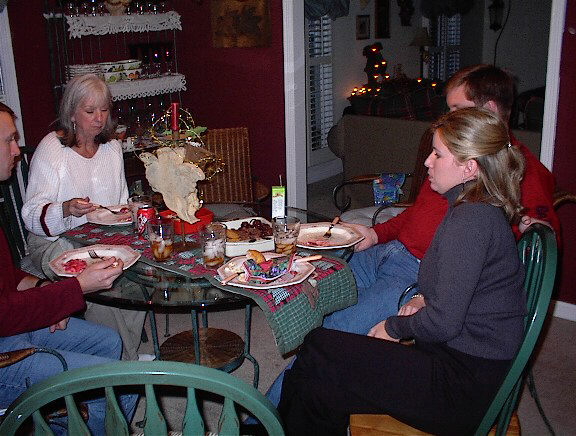 Christmas Feast
We had all of our favorites this year, including my personal favorite, strawberry salad
Steph, Mark, Jenn and Derek at Mom's on Christmas Eve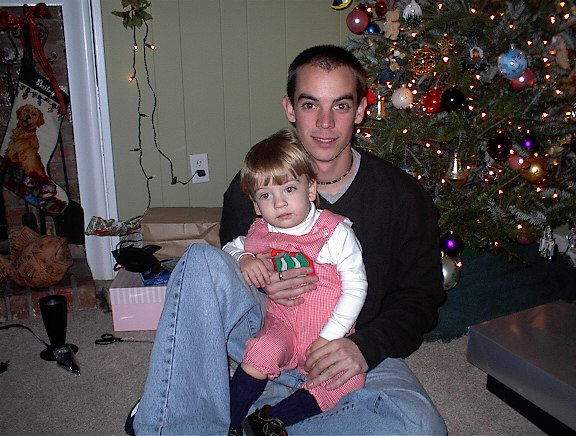 Dad and Hunter strike a pose under the tree!